[ad_1]

Sussan Ley: Roe v Wade overturning 'a backward step for women'
Deputy Liberal leader Sussan Ley says the US supreme court's decision to overturn a constitutional right to abortion is a "backward step for women in the US".
AAP is reporting comments made on Sky News by Ley, who is also the shadow minister for women.
This has been a step backwards for women in the US. I'm very discomforted by anything that puts a personal and sensitive issue that a woman has to grapple with in many instances, or a family has to grapple with, in the same sentence as criminal.
Education minister Jason Clare, AAP reports, said:
Thank God we are a country here in Australia where abortion is not an issue that divides the Labor party and Liberal party.

I'm thinking at the moment for the women who live in some of these states that are basically being told today that if you want to have an abortion then get on a bus and travel a couple of hundred kilometres.
Multiple US states made abortion illegal within hours of the court's decision to overturn the 1973 Roe v Wade judgement. Protests at the decision have erupted across the country.
Changing face of homelessness
Talking about rising cost of living, the realities of homelessness in Australia is growing and changing.
This important story from my colleague Jordyn Beazley highlights how housing affordability, rising cost of living and "no fault evictions" is seeing people living in tents, mobile homes and sleeping rough in cars on backtrails.
Inflation could go higher than 7% by July, says treasurer
Treasurer Jim Chalmers has flagged that inflation – at 5.1% in the March quarter – is likely to keep climbing and could go higher than 7%.
Speaking to the ABC, Chalmers said he was looking to his economic forecast update next month.
Inflation will be significantly higher than what was expected in the last government's most recent budget, what was expected at election time as well. Certainly higher than the 5.1% we saw in the March quarter. This inflation problem will get more difficult.

I will update the forecast before the end of July, and we will take in the most recent information, and the Reserve Bank said something around 7% – that doesn't seem to me to be wildly off the mark.

We will do the work between now and July to give people the most accurate assessment of where we think this inflation challenge is heading.
NSW reports seven Covid deaths
Health officials in New South Wales have reported seven Covid-19 deaths and 7,461 new cases.
Chalmers: Coalition pursued 'wage stagnation'
The new treasurer, Jim Chalmers, is speaking to the ABC's Insiders program.
He's asked if wage growth of 3.5% is sustainable and if it's not, then where should wage growth be? He claims "wage stagnation" was "enthusiastically pursued" by the previous government.
We have a common interest, dealing with inflation, boosting wages based on a productive workforce and that's our focus.

I'm not interested in nominating a specific number. Our job is to get wages growing sustainably, growing strongly.
Victoria reports 15 Covid deaths
Victorian health officials have reported 15 deaths from Covid-19, with 5,824 new cases.
Exploitation and peril in Sri Lanka
With Sri Lanka on the brink of economic collapse, more and more people are looking to escape the country and some are risking perilous journeys on boats.
But there are claims of exploitation, particularly in Tamil regions, where the economic crisis comes on top of existing unease at the minority's ongoing oppression.
The Guardian has spoken to senior sources, police and the people caught up in human trafficking rings.
Devana Senanayake in Colombo, Aliyar Mohammed Geeth in Trincomalee and Guardian Australia's Ben Doherty in Sydney have the story.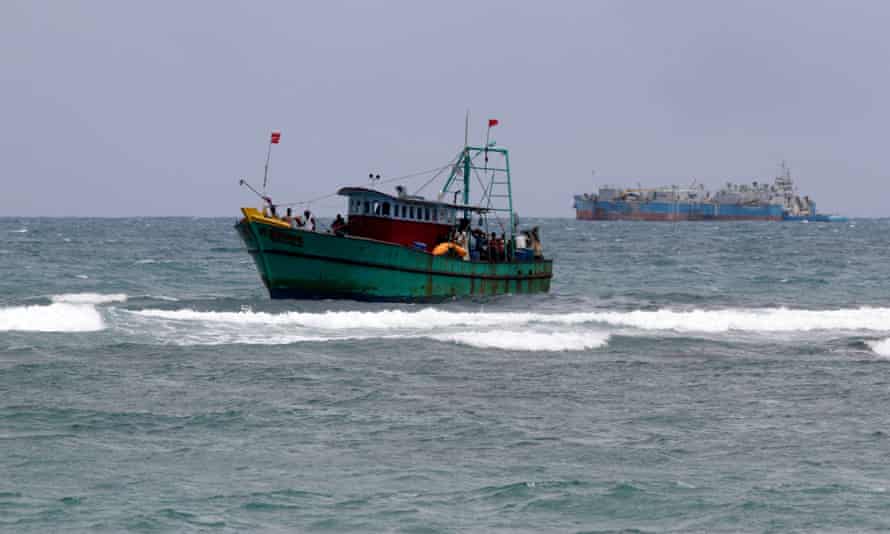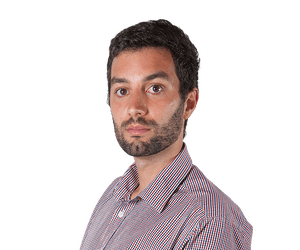 Paul Karp
Clare defends crossbenchers' staff cut
The education minister Jason Clare has this morning defended the government's decision to cut independent MPs and senators staffing allocation.
Under the allocation, announced on Friday, independents will have four electorate staff and one extra adviser, down from four extra advisers under the Morrison government.
Clare told Sky News:
If you're a Labor MP, or Liberal MP or a Nat, you get four staff. If you're a crossbench MP you get eight. That seems to me to be a bit out of whack. What Albo is saying here is that if your'e a crossbench MP you'll get an extra member of staff, above what a Labor, Liberal or Nat will get. And we'll put extra resourcing into the parliamentary library. That seems to me to be pretty fair.
Clare revealed that the total salary bill of government staff has been cut by $1.5m and opposition staff by $350,000.
People come to this job not for the pay but for the opportunity it provides to make a difference. Everyone is taking a haircut here, whether it is government staff, opposition staff … Most Australians would say you've been elected, now knuckle down and do the job.
Just some quick maths here. If Labor's staffing allocation has been cut by $1.5m, if that were spread evenly across its 23 cabinet members, that's a cut of $65,000 in each office.
That sort of cut can be achieved by having one less person at the senior adviser level, and hiring them as a junior adviser.
For crossbench MPs and senators losing three staff each, that's more like a cut of at least $400,000 in salaries in each office, and can't be achieved without a reduction in head count.
Victoria to have a new cabinet
Victorian premier Dan Andrews finalised his new cabinet and ministry late yesterday with new ministers to be sworn in tomorrow.
Andrews' reshuffle – sparked by four high-level resignations – puts 14 women in the state's cabinet, which he said was the highest of any jurisdiction in Australia.
The most senior is new deputy premier, Jacinta Allan, who replaces James Merlino. Allan will also have oversight of the delivery of the 2026 Commonwealth Games.
Other cabinet appointments are:
Lizzie Blandthorn – minister for planning and leader of the House
Colin Brooks – minister for child protection and family services and minister for disability, ageing and carers
Steve Dimopoulos – minister for tourism, sport and major events and minister for creative industries
Sonya Kilkenny – minister for corrections, minister for youth justice, minister for victim support and minister for fishing and boating
Harriet Shing – minister for water, minister for regional development and minister for equality
Morning all.
Graham Readfearn here reaching for the cranking handle to get our live news coverage moving for this Sunday.
Here's a quick reminder of what happened yesterday.
At least 56 people died after catching Covid-19 across Australia.
In Victoria health officials said Omicron BA.4/BA.5 would become the dominant strain in coming weeks.
Foreign minister Penny Wong announced visits to Vietnam and Malaysia this week as the Albanese government continues its early diplomatic push in the region.
Jacinta Allan is Victoria's new deputy premier, with the premier Daniel Andrews announcing his new ministry after four cabinet resignations. There's a state election in November.
Minister for women Katy Gallagher said the US supreme court decision to overturn Roe v Wade was "really disappointing". Environment minister Tanya Plibersek said reproductive choice was "a fundamental human right".
Hope you're staying warm and safe. Let's get going with the day.


[ad_2]

Source link